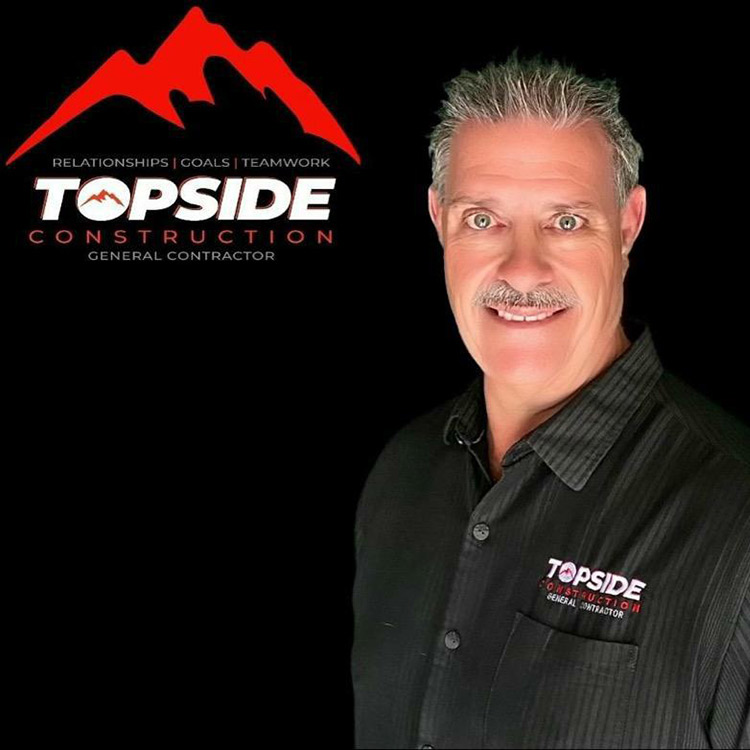 Jeff Newgent, CEO
Senior Estimator/Project Manager
From the beginning of the construction process to the successful delivery of the finished project, Jeff brings many attributes to the table, including building positive relationships, setting goals, and providing timely communication and meaningful teamwork. With attention to every detail, Jeff, CEO and Senior Estimator/Project Manager, successfully manages diverse and complex construction contracts. With more than 19 years of experience, Jeff is a dynamic team player and is incredibly skilled at collaborating fluidly among owners, designers, subcontractors, suppliers, and staff. From medical facilities, industrial complexes, and school renovations to ground-up construction of banks, restaurants, and storage units, to name a few, Jeff brings extensive contracting experience to the table. Through each step of the building process, Jeff is committed to complete customer satisfaction. With the highest degree of professionalism, accountability, and personal integrity, Jeff works well with each client and will ensure successful project delivery.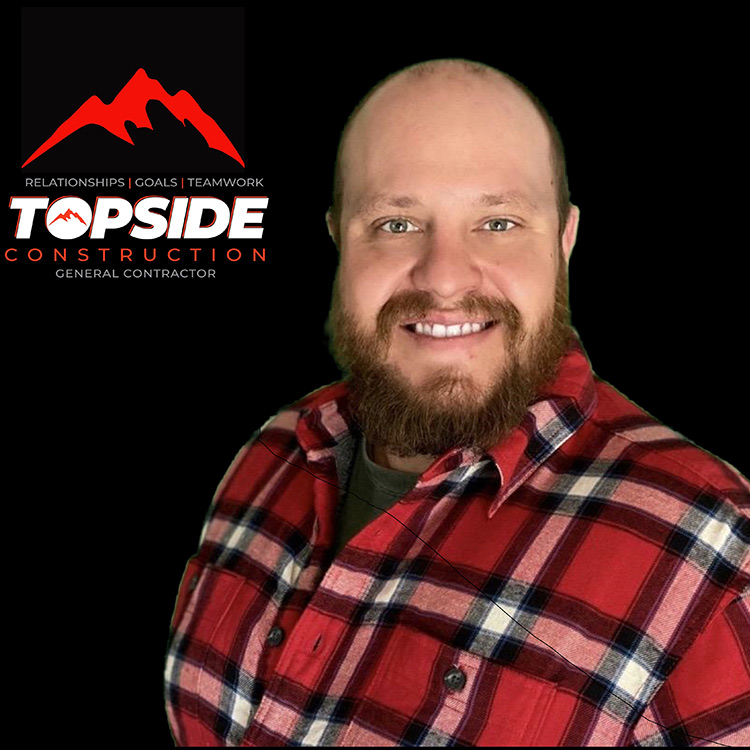 Jordan Newgent
Senior Field Supervisor
Jordan's key objectives are to support and facilitate various facets of construction, from beginning to project delivery. Jordan collaborates and works incredibly well and smart with teams to successfully complete each project. Experienced in various types of commercial construction, Jordan will ensure that each client is pleased with every aspect of the building process. Equipped to problem solve, Jordan takes an aggressive stance toward project completion and is 100% committed to quality and customer satisfaction. As Topside's Senior Field Supervisor, Jordan provides a positive building experience and promotes a team environment, supporting each step of the process. Jordan brings a plethora of necessary skills to the job, including excellent communication, a sunny disposition, timely and trusted advice, and dedication to excellence. Completing tasks, directing on-site supervision, working with subcontractors to ensure timely project completion, coordinating the delivery of materials, communicating with project managers, and fostering a professional work climate with attention to detail, Jordan makes the building process and successful delivery of services an enjoyable and rewarding experience.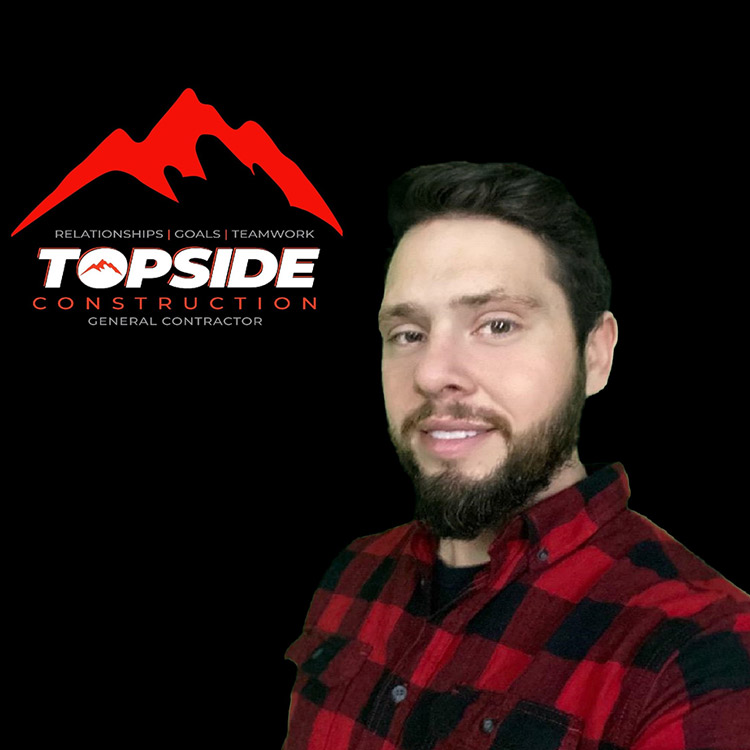 Jaren Newgent
Estimator/Project Manager
Jaren comes to Topside Construction, LLC with diverse and successful experience in customer satisfaction and delivery of services. Committed to building relationships, setting goals, and working with a team, Jaren supports each client and strives for excellence. Equipped with a broad outlook and expertise in the industry, Jaren has worked in various construction fields, including electrical, heavy machine operation, new construction, renovation, and much more. With a personal approach and a creative and open mindset, Jaren works incredibly well with all clients, estimating and project managing. Focused on understanding clients' construction needs and delivering the highest level of customer service, Jaren meets and exceeds expectations. With excellent communication skills, a high degree of professionalism, and attention to detail, Jaren ensures a positive building experience.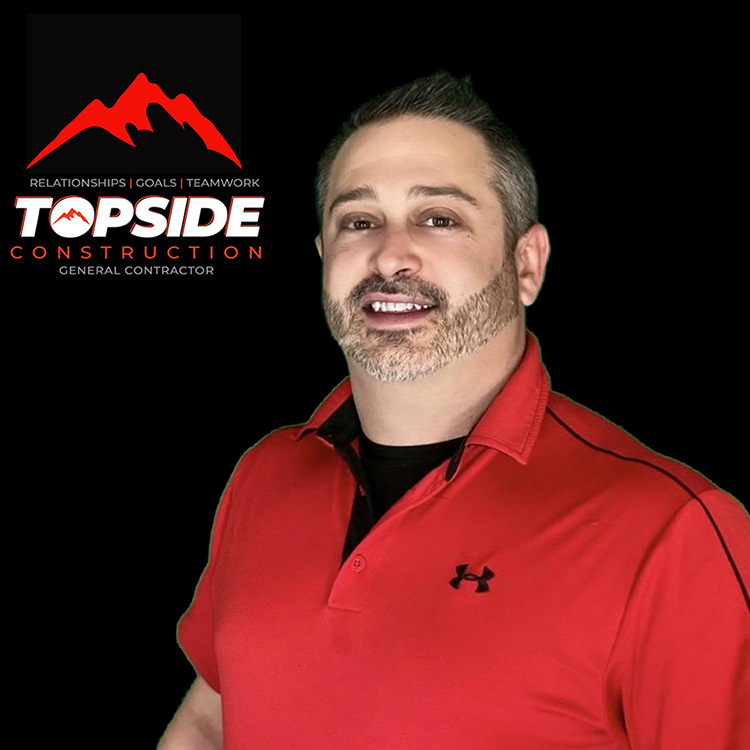 Zane Mathews
Outside Sales/Estimator/Project Manager
Topside Construction, LLC welcomes Zane Mathews to the team. Zane comes to Topside as a former managing partner in a construction-related industry. Zane's extensive business background is invaluable. As an experienced sales representative, Zane's focus is sales, and most importantly, customer service and satisfaction. His excellent communication skills and personal approach to business will enhance a positive Topside experience. Responsible for providing excellent service, from sales to project delivery, Zane fosters the company's three overarching objectives- building relationships, setting goals, and working with clients- teamwork- to ensure a successful building process. From sales to delivery of services, Zane understands construction needs and will strive to surpass clients' expectations.
COMMERCIAL / INDUSTRIAL
SERVICES
Out-of-the-Ground, New Construction (Includes Wood Frame, Light Gauge Steel Frame, Joist or Load Bearing Masonry, Structural Steel Frame, and
Concrete Frame)
Pre-engineered Metal Buildings (Provide and Install)
Roofing and Insulation Replacement (Includes RPanel, Standing Seam, and TPO)
Expansions, Additions, and Renovations (Includes Warehouse, Offices, Restrooms, and Cafeterias)
Opening Modifications and Relocations (Includes Windows, OHD, and Man Doors)
Exhaust and Supply Fan System Installation
Concrete/Asphalt Drive Design and Repair
Fence/Gate Modifications and Relocations
(Includes Keypads and Loop Detector Systems)